30.04.2019 15:22
During President Shavkat Mirziyoyev's state visit to Russia in April 2017, an agreement was signed with Russian investors to explore and develop the deposit Mustaqillikning 25 Yilligi (25 Years to Independence) in Boisun district with the future construction of a gas chemical complex.
The .27b worth project is scheduled for execution in two phases.
In the first stage, the 2018-2022 period, a reprocessing plant is to be built with an annual capacity of 5 billion cubic meters. In the second round due in 2023-2025, a gas chemical complex is to be erected that will allow for the production of 500 thousand tons of polymer goods a year as a result of processing 1.5 billion cubic meters if natural gas. The project realization will facilitate the creation of 2.2 thousand jobs.
3D seismic exploration works are in progress currently at the gas deposit, and Eriell is digging seven evaluation wells. Specialists of foreign companies, Baker Hughes, Halliburton and Schlumberger in particular, are working at the facility.
The project under implementation in Boisun will allow for comprehensive development of southern regions of the country and become a potent impulse for the advancement of fuel and energy complex, of the chemical, construction and transport infrastructure industries.
The President visited the Boisun district and reviewed the course of the project implementation.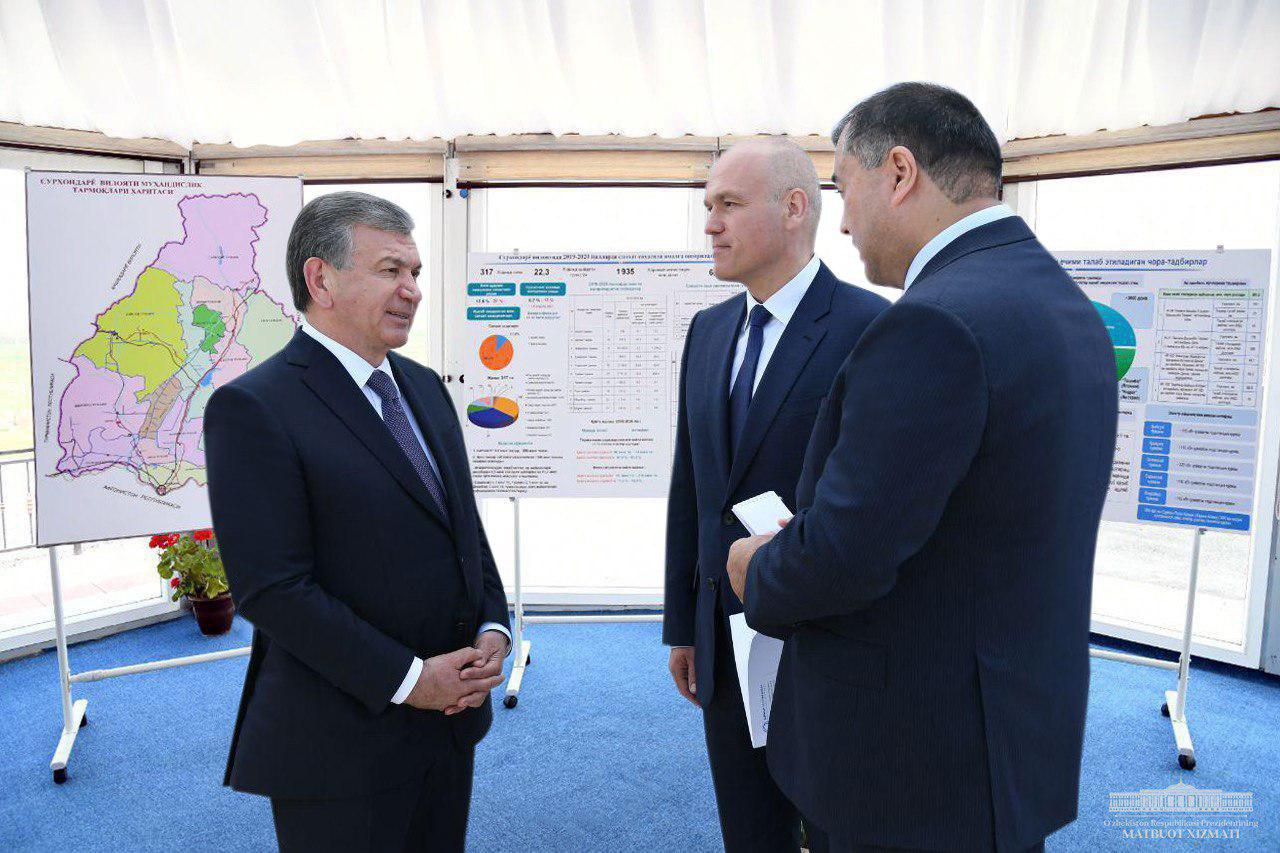 Shavkat Mirziyoyev ordered to accelerate the geological prospecting works and the development of the deposit, the construction of external infrastructure and the gas processing plant.
The President attended the presentation of projects for the construction of 900 megawatt-capacity heat power station in Surkhandarya, of projects for the modernization of engineering networks, for clean water supply of Boisun district population and other schemes.