30.04.2019 15:21
President Shavkat Mirziyoyev reviewed the works at the Shargun coal deposit in Sariosiyo district.
In accordance with the resolution of the head of state, signed 7 March 2019, the management system of the joint stock company Uzbekugol was improved and a range of measures have been on track for the sustainable development of the coal industry.
The coal in Shargun is distinct with high quality and richness of reserves. Currently, a 5.5m project is underway here designed for 2017-2020. Under this scheme jointly with Chinese partners, 900 tons of coal will be mined here a year starting from 2021. As many as 600 people will be employed. Coal supplies to Angren and Novo-Angren heat power stations will increase, as to cement plants, population and other consumers.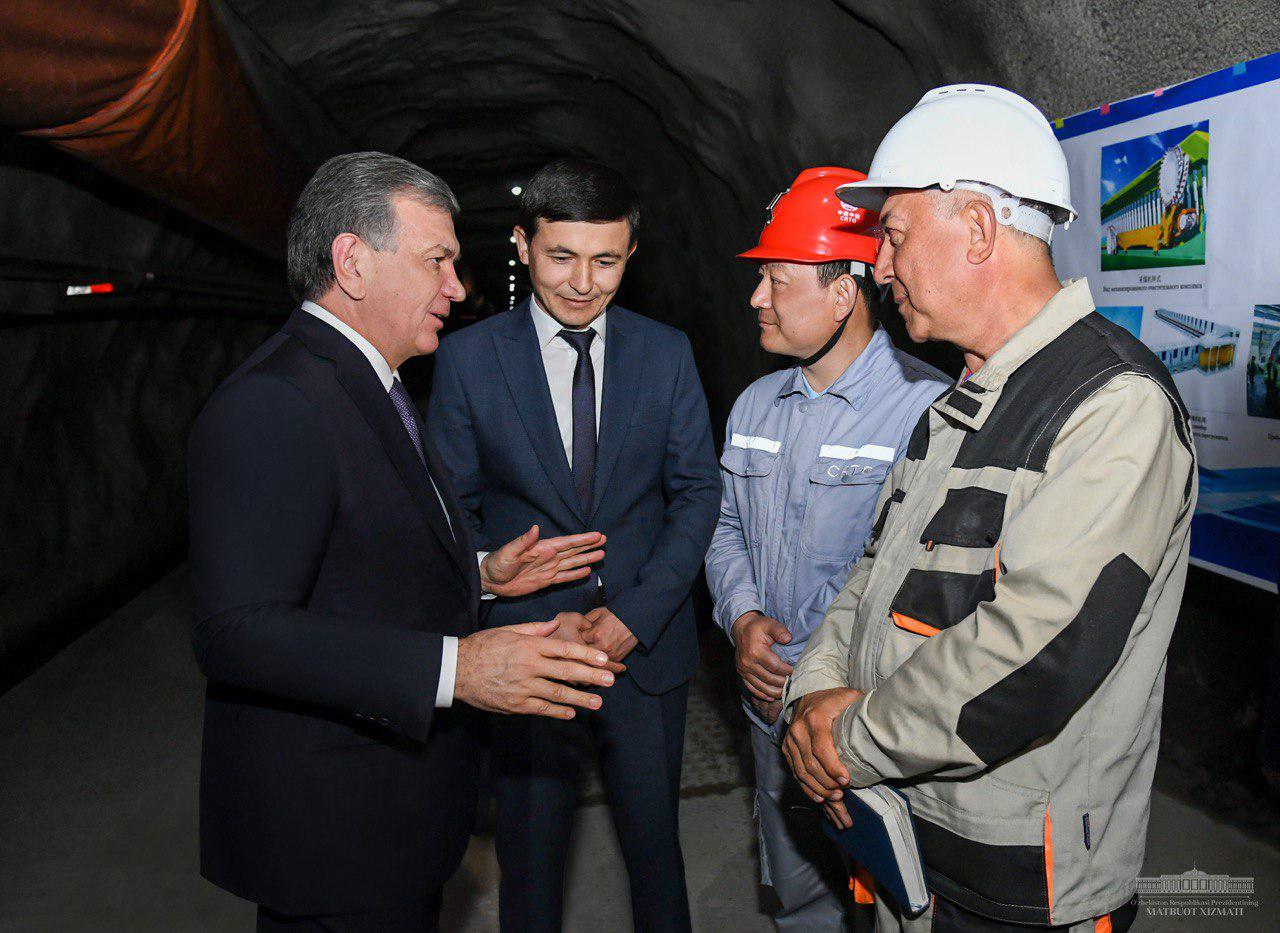 Today, a mine is being dug into the major reserves of the deposit. 2 kilometers of tunnel has already been laid out, and after another 1.5 km of digging the main part of coal reserves will be within reach. The latter is evaluated at 33 million tons.
The head of our state was reported on the principal dimensions of coal extraction in Surkhandarya region.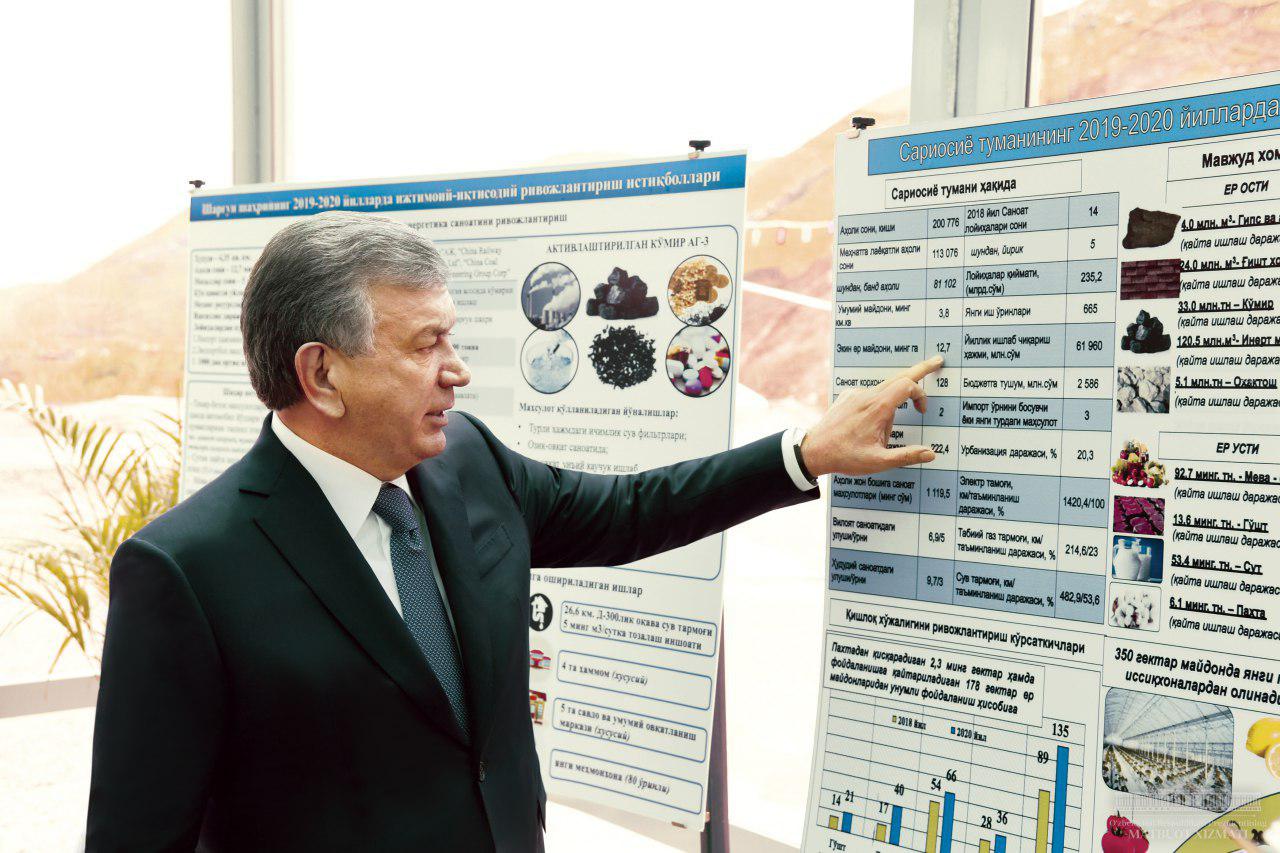 "There is no such high quality coal anywhere. We need to use it efficiently, rationally and in accordance with scientific recommendations, for the good of our people," the President insisted.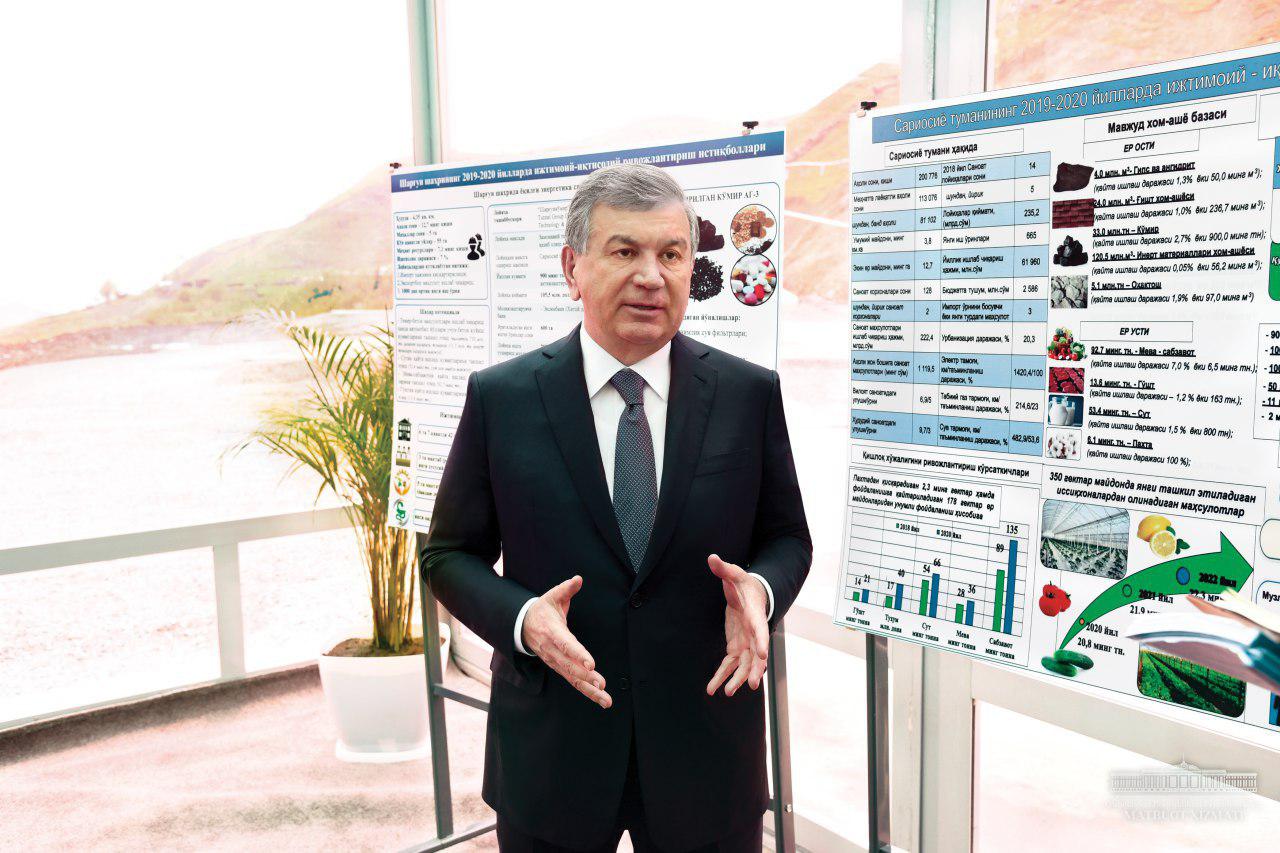 At the same premises, officials held a presentation of projects for modernization of Shargunkumir joint stock company, on the organization of coal extraction at deposits in Boisun and Sherabad districts, on the socioeconomic development of Sariosiyo district and the town of Shargun throgh to year 2020.
Shavkat Mirziyoyev noted the need for the further advancement of mining industry and training of specialists for the sector with cutting-edge trchnologies mastered. The President gave instructions for the renovation of the town of Shargun and the development of entrepreneurship and livestock.